At OpenCorp we believe your earning is tied to your learning. Both should never stop.
Property Investing Unpacked 2023
We'll share the latest trends, with actionable advice and insights you can use right away.
Property and market trends you need to know about and how investors can benefit.
Ways you can leverage rising interest rates through property investment.
Understand why now is the right time to invest.
5 simple steps to creating your financial freedom.
Unique insights from successful investors.
Plus, in our live Q&A session, we'll cover your most pressing property questions.
My four-year-old the property investor
Unlocking Property Investment Secrets: Your Must-Read Book!
Discover the keys to Australian property investment success in our bestseller, My Four-Year-Old, the Property Investor.
With over 120,000 copies sold, this book offers:
Clear understanding of Aussie property investment
3 easy steps to find top-notch investments
Tools & checklists to reduce risk & boost returns

Author Cam McLellan, a successful property investor, businessman and father, shares his knowledge that has allowed him the option to retire in his 30s, build a substantial property portfolio and found a number of companies that feature in five BRW fast growth lists.
Claim your free copy, download the ebook, or listen to the audio version now!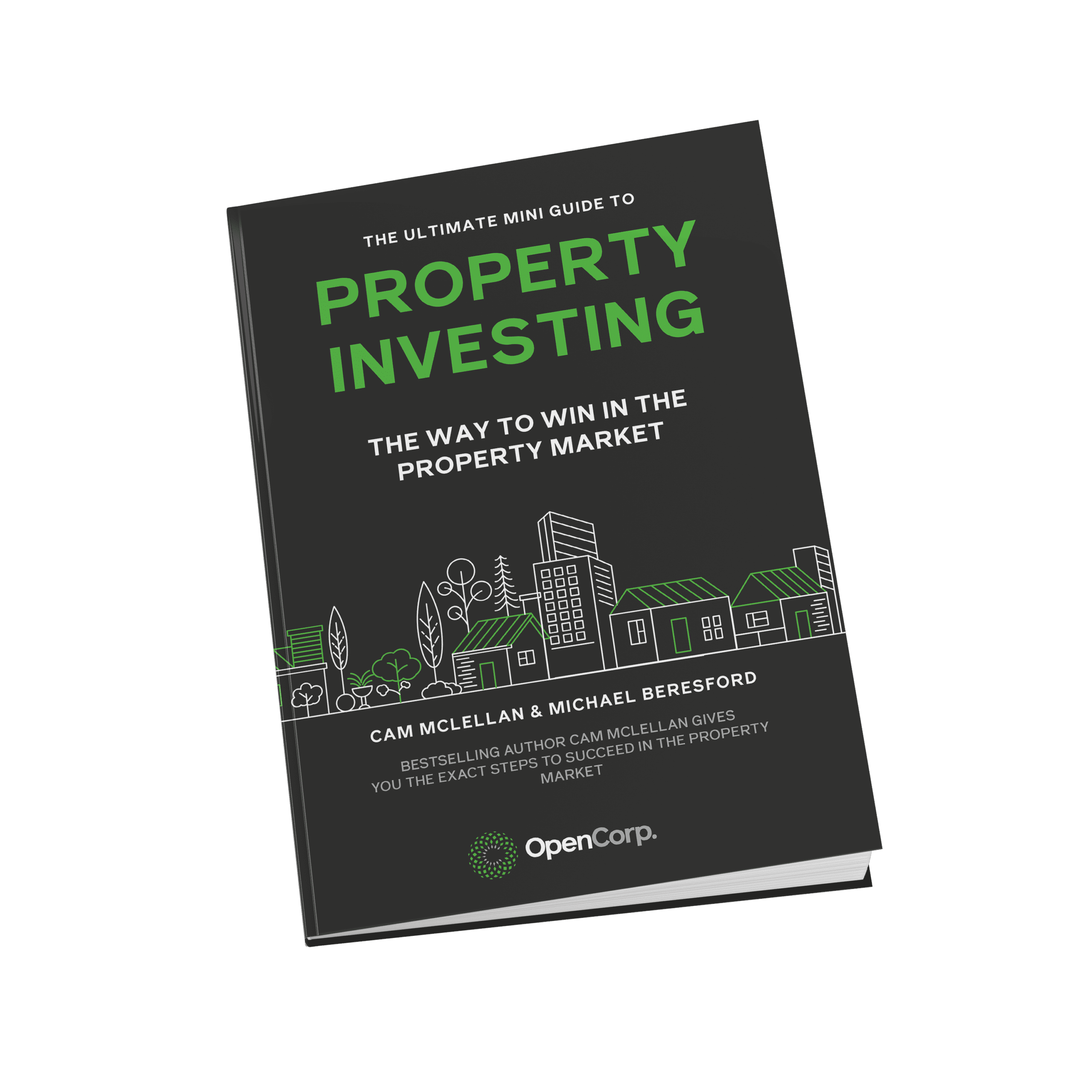 It's about your goals for
property investing success.
In this exclusive guide we explain:
How to spot an investment advisory shark
Counter cyclical investment strategy
The 6 key signs of a healthy market
10 biggest mistakes made by property investors
The 3 easy steps to analysis capital city markets, areas and investment properties
"Investing in the new normal"
This new book draws on 50 years of Australian property investment experience plus thousands of hours' research into local and global residential property trends. It gives you tools to cut through the white noise, master the 'new normal' and make informed decisions to grow your wealth.
Nothing comes with a 100% guarantee of success – but property is far less volatile investment than most. You've probably heard the…
Act now and 2024 could be the year you take control of your investing plans, says Michael Beresford of OpenCorp When do…
Property Investors Need Foresight, not Hindsight "Forget the headlines – follow the research-driven results" says Michael Beresford, OpenCorp's Director of Investment Services…