Property Investing Unpacked.
Now on-demand and available for you to watch at your convenience.
Watch anywhere any time.
Property and market trends 

you need to know about and how investors can benefit.

 

Ways you can 

leverage rising interest rates

 through property investment.

 

Understand why now is the right time to invest.

 

5 simple steps

 to creating your financial freedom.

 

Unique insights 

from successful investors.

 
We're here to help you build your wealth using a simple and proven formula.
Our proven strategy allows you to:
Make money safely and reliably.
Avoid big risks without needing to become an expert.
Enjoy life as you take control of your future.
Submit your details to watch now
This webinar can change your life
Meet Jamie – One of our Clients
Jamie claims "the best thing I ever did was go to OpenCorp's Webinar" and no wonder why! This webinar has been the catalyst for Jamie's remarkable journey towards a thriving portfolio of four properties and an additional fifth through superannuation.
If you're curious about Jamie's secret to success, now is the time to discover his tips. Join our webinar today and unlock the key to your own success, just like Jamie did!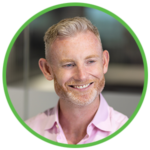 Matthew Lewison – OpenCorp CEO
Matt is an experienced entrepreneur and accomplished property investor with over 20 years of experience in residential and commercial real estate.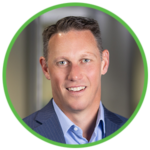 Michael Beresford – Director of Property and Investment Services
Purchasing his first investment property at 25, Michael proceeded to buy four more properties on a single income over the next five years.