Your Investment Journey Starts Here
.
Are you ready to find out how easy it is to achieve your investment dreams safely and confidently.
Speak to us today!
Here's what to expect at your complimentary 20 minute Discovery Call.
Our consultant will get to know you:
Understand your financial goals.
Where you are right now financially and where you want to be longer term.
What's been holding you back and how we can help.
Answer any questions you have about investing in property.
By the end of the call, you will have a clear understanding of how we can help you achieve your financial goals through property investment and what your next steps should be if you decide to work with us.
Be an Australian Resident.
Have $80,000 in cash and/or $120,000 in equity for borrowing capacity.
However, if you do not meet the above criteria, our ResiFund product may be right for you.
It allows you to start your investment property journey for as little as $1,000.
Click here to find out more.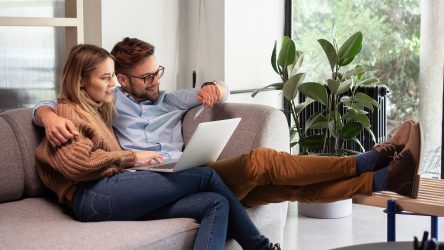 No problem. Why not take the time to learn more about investing, or research the markets by attending our Property Investing Unpacked Webinar.
See how we've have helped thousands of Australian's achieve their financial freedom.
"The most impressive part about dealing with OpenCorp is how open they are and how easy it is to talk to them."
Lisa now has three properties with OpenCorp.
"We knew that we needed expert advice to make better decisions."
Bianca wanted to be financially stable to provide a bright future for her children.

Eug Soh
We have been with OpenCorp for nearly four years and are very satisfied clients. OpenCorp are never ones to hype and have a strong focus on education. I very much appreciate their risk aversion, excellent research team, responsive support and their uncanny ability to make everything so easy.

Jamie Morin
I can honestly say I have been really enjoying the investment journey over the past two years. The learning aspect of it has been of a great help to me thanks to the OpenCorp team. Its great to have a team to support me through this journey and continually working alongside me to achieve my goals.

Giulia George
Can't speak more highly of the team at OpenCorp. I have just completed my first investment and, from start to finish, things couldn't have been more professionally handled... My investment has already significantly appreciated in value, so I'm feeling like I made the right decision going with OpenCorp.

Miki Giampaolo
The OpenCorp team, service & business as a whole are superb. I have engaged with team OpenCorp for some advisory aroun navigating the tricky and complicated waters of buying a first investment property. I couldn't of made as much progress as quickly as I have without the team.

Sofia Karakitsos
When I first engage OpenCorp, I was excited about investing but nervous and quite anxious given I was a first timer. Ultimately I had to take the leap of faith, but I was confident with the track record of OpenCorp and the way they helped me understand it and reduce my risk was excetional! Thanks OpenCorp, can't wait to go again!